(AITS) Free Mock Test on OMR Sheets for SSC CGL Tier-1 (Batch-1) Date: 25 Feb 2013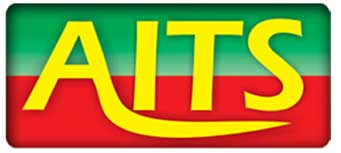 UPSCPORTAL All India Test Series (AITS) -
Free Mock Test on OMR Sheets for SSC CGL Tier - 1 (Batch-1)
in Association with SSCPORTAL.IN
UPSCPORTAL.COM's All India Test Series (AITS) 2013 for SSC: - Combined Graduate Level Examination, 2013
About the AITS:
All India Test Series Program is a Testing Simulator platform for Competitive Aspirants all Over India. Candidate will be able to test their preparedness in a simulated environment in physical centers all over India. All Papers will be prepared according to the SSC Pattern. Program will also provide ALL India Ranking to each participant.
Approach & Strategy:
Our simple, practical and focused approach will help aspirants understand the demand of SSC exam exactly. Our strategy is to constantly interact to keep the preparation process dynamic and give personalized attention to individual aspirants based on factors like core competence, time management and resource management. So, after much procrastination, we finally decided to launch this Test Series for SSC: Combined Graduate Level Examination, 2013 divided into number of small, timed tests with negative marking and questions based on Prelims pattern that will be useful to all SSC aspirants. We will announce ALL INDIA RANKING BASED ON THIS EXPERT ASSESSMENT SYSTEM.
Disclaimer: sscportal.in is not at associated with Staff Selection Commission, For SSC official website visit - www.ssc.nic.in
FOR MORE DETAILS CONTACT FRANCHISE COORDINATORS CALL: +91 9212043702, +91 9958790414
Programme Structure:
Subject: Mock SSC Combined Graduate Level Examination, 2013 (Full Length Test)
Timing: 1.00 to 3.00 PM
Test Date: 25 February 2013 (Monday) - Online Application is Mandatory(Fill Below Form)
Last date of Application:

20 Feb 2013

Negative Marking: Yes
No. of Questions: 200
Cost: FREE
City Venue: (New Delhi - North, Hyderabad, Chennai, Lucknow, Mumbai, Bangalore, New Delhi - East, Chandigarh, Ahmedabad, Jaipur, Patna, Allahabad, Bhubaneswar, Visakhapatnam, Indore, Kanpur, Varanasi, Surat, Dehradun, Gurgaon, Cuttack, Ernakulam / Kochi, Noida/Greater Noida, Bikaner, Jabalpur, Gorakhpur, Guwahati, Aligarh, Kolkata

)

Other Cities :

Coaching Centre can call us to get the centre in their cities

Apply for Test Center Franchise
Note: Test will be strictly based on SSC CGL Pattern and Answers will be taken in OMR Sheets.